The South African marathon and ultramarathon athlete Gerda Steyn smashed everything about the Comrades Marathon and set the up-run record in 2019 with a mark of 5:58:53, becoming the first woman to win under 6 hours. She grew up on a farm in the Bothaville area and only started running professionally in 2014 and say's "…it must be God because I do not know where the strength came from"
Kea: When and how did you discover your passion for running?
Gerda: I discovered my passion when I joined a running club for the first time in 2014. I loved pushing myself and seeing improvement in my running ability and speed as I followed a more structured training plan.
What do you think is the reason for you winning the Comrade's Marathon within a short period into your running career?
It is a combination of many aspects… I love running and feel very privileged to have the talent to support my passion. I think passion, hard work and talent is the main reasons for this success.
You are an international star and role model, how do you feed these roles?
Haha! Most days I just feel like a girl from the Free State who loves to run and gets to call it her career 😊. I don't focus on fame or popularity but really appreciate the fact that I have a large amount of support locally and internationally and I try to share my journey as much as I can.
How much of your time is spent here in SA?
I spend about half of my time in SA, but my fiancé works abroad so the rest of the time I spend time with him in Dubai and France.
To date, what has been the most challenging marathon you've run and why?
Comrades 2018 was by far the most challenging race for me thus far. I won Two Oceans Marathon earlier that year for the first time and I think it was all just a bit much for me trying to win the Comrades as well. I didn't feel great on the day and knew I wasn't going to win but I couldn't give up and had to hang on as hard as I could for second place. It was a very tough day but I learnt a lot and it made me even more determined to win.
Soon after resigning I got injured and couldn't even run. It felt like I made a huge mistake but I learnt from that injury and it has since been one big uphill improvement curve and I haven't looked back again!
When you are not running or preparing for a run…what are you most likely doing?
Probably in the gym, on my bike or simply resting.
Are you involved in any other business separate from your running career?
I studied and worked as a Quantity Surveyor but in 2017 I gave up my office job and I 100% focused on my running career.
What does winning many titles mean to you personally that we don't know?
Winning can cause one of two reactions. It changes you in many ways but the reaction is up to the individual. It can either make you big-headed or you could have a very humbling experience because there is a very fine line between winning and failing. Therefore it is very important to always keep your feet on the ground and not let it get to your head because it can all change tomorrow!!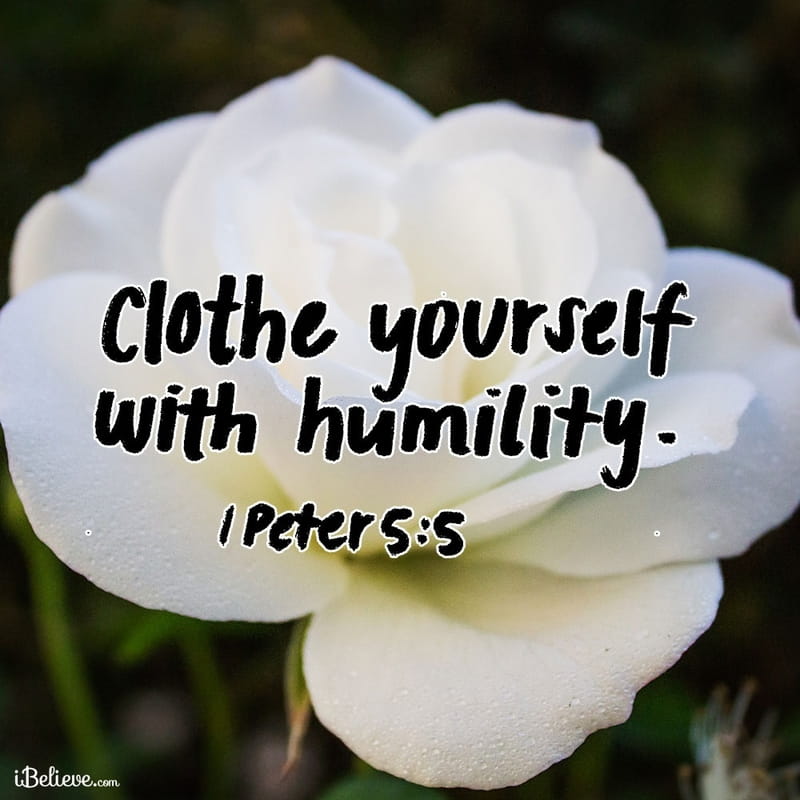 Your IG posts are continuously encouraging and inspiring…where does the motivation come from?
I try to share most of what I do with my supporters. I know what I like to see and read from my idols so I try to keep my IG content relevant and authentic. I find that running can be a lonely sport but the community is very social and energetic. Runners are always looking for ways to improve and if I can help people to stay motivated to experience the joy of running, I do it with pleasure!!
What has been your most challenging experience in life and how did you move on from it?
There has been many challenges in my life but in running terms it has to be the time when I had to make the decision to leave my office job. My running was starting to improve but it was nowhere near the level of a professional athlete. It was a tough decision as my job provided me with financial stability and opportunities. Soon after resigning I got injured and couldn't even run. It felt like I made a huge mistake but I learnt from that injury and it has since been one big uphill improvement curve and I haven't looked back again!
One of the things you said after winning the Comrade's was '…I don't know where the strength came from, it must be God!' have you always been a believer?
Yes I have always been a believer. My family are religious and it was part of my upbringing. I know that I have strength when I run and I thank God for everything that He brought on my path!
Is there one specific experience that brought you closer to God or solidified your relationship with God?
Running itself brings me closer to God. It is metaphorical – because you have to put your Faith into something without concrete proof. I know that the success I have experienced in my running can't come simply from within- it comes from a much Higher Source and I am forever thankful that God chose me for this!
What is the best thing about running?
It makes my whole world brighter and teaches me to focus on what is important to move forward! You learn to leave behind whatever brings you down in life and to respect and appreciate nature, your body as well as your fellow runners.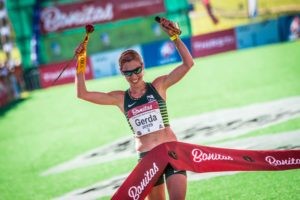 What's on your mind as you approach the finish line?
"Thank goodness, finally the finish line"!!! Hehe!!
No… I can't explain the feelings of crossing that finish line in words. There are finish lines and then there are FINISH LINES and the Comrades Marathon finish line is a place like no other on this planet!
As a woman, did you ever think you couldn't do this because you are just a woman?
The fact that I am a woman has never ever held me back. We are fortunate to live in a country where women aren't being suppressed. I grew up with my brother and I played rugby, soccer and wrestling and even though I was never as strong, I wasn't told that I had to stand back for anything. I currently train with men which is a lot of fun because they push me and there is no jealousy.
Good life, fame, money, world travels, family, friends, own space and you – the independent individual – how does it fall into satisfying balance for you? How do you manage?
I just focus on running improvement and making sure that my choices complement my running career. Fame, money or glory are the very last items on the list. Focusing on such only leads to disaster. People in general are interested in me as an athlete and I understand that I am a person that young girls look up to. This makes it definitely important to know the difference between being an idol and chasing fame and glory. I find that it becomes easy to manage when you know what to focus on.
How do you see God active in your life on a daily basis?
I see God every day in my life and I really feel that running brings me closer to Him. I deserve nothing and yet receive a lot and I try to live my life in gratitude to Him. I felt so blessed standing at the 2019 Finish Line…I could not believe it!! It must be God.
We thank Gerda for the inspiration that she is, especially to us South Africans and Lover's of God. In her success our aspirations are ignited and with hard work and God by her side she validates our potential. Thank you Gerda Steyn